Amoris Book Club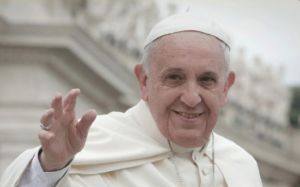 Amoris Book Club meets every Monday in the Parish Pastoral Centre from 8.00 – 9.00 pm.
Contact Person: Maire Ni Scanaill    Mobile No: 087 124 8739.
New members are always welcome.
Please note that currently, due to Covid 19 restrictions, we meet on Zoom on Mondays at 8.15 pm.  Please contact Maire for the link to this Zoom Meeting.
Origin of the name and establishment of the club:  The book club was established in November 2018, following a six week course on Amoris Laetitia held in the Pastoral Centre in the Autumn of 2018. The World Meeting of Families had just taken place in Dublin. Amoris Laetitia (The Joy of Love) is an apostolic exhortation by Pope Francis addressing the pastoral care of families published in 2016. There was a very positive response to this course by the participants. It was, therefore, suggested that a book club could be formed, where we could continue to read and discuss books of a similar nature ie books associated with the Christian Faith and thus Amoris Book Club began.
To date we have read and discussed the following books:
Gaudete et Exultate (Rejoice and be Glad) Apostolic Exhortation On the Call to Holiness in Today's World by Pope Francis (2018).
Christus Vivit (Christ is Alive) Apostolic Exhortation to Young People and to the Entire People of God by Pope Francis (2019).
Finding God in a Leaf. The Mysticism of Laudato Si' (Pope Francis' encyclical on Care of Our Common Home) by Brian Grogan SJ (2018).
Jesus An Historical Approximation   by Jose A. Pagola Seventh Printing 2017.
Hail, Holy Queen The Mother of God in the Word of God by Scott Hahn 2001.
We are currently reading Fratelli Tutti: Encyclical Letter of the Holy Father Francis on Fraternity and Social Friendship (2020)