Fr. Frank McEvoy PP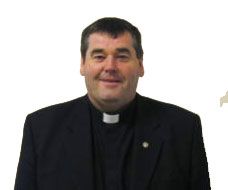 " I am 36 years a priest. I served in New Orleans for 4 years and then Dublin City for 16 years. I served South Kildare for 14 years. I have been in Maynooth now for almost two years. I was born in Stradbally, Co. Laois. I have two older brothers and one younger sister. My mother is still alive and my Dad died in 1995. I am an avid fan of the GAA and I like to golf. I feel religion should be presented with a smile and good humour. I firmly believe in spending time in prayer but real prayer begins when I get up off my knees. Happy to be a priest, pray for me."
Fr. Frank can be contacted at:
Tel: 01 628 6220
Email: mcevoyf5@gmail.com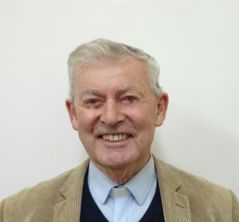 Fr. Paul Kelly CC
Fr. Paul Kelly has been appointed curate to the parish of Maynooth by Archbishop Diarmuid Martin. Fr. Paul has retired from being Parish Priest of Roundwood, Co Wicklow. We are delighted to have him in our parish.
Fr Paul can be contacted at: