We had a prayer service and the lighting of the parish pilgrimage candle this morning.  I think people felt emotional as we remembered all who asked us to light a candle for them.  We reflected on the importance of light and faith in our lives. The people that are beacons of hope to all of us in times of trial and in good times.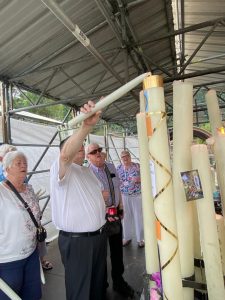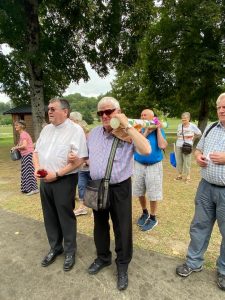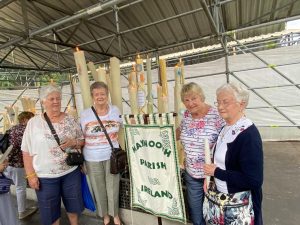 Below  Bernie O'Connor our present group leader along with myself.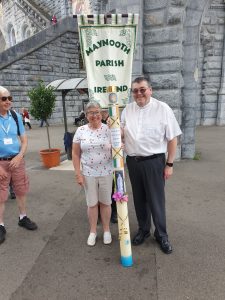 In a very special way we remembered Noel O'Neil RIP in the photo below who was the leader of our group four years ago and his wife Margaret who is still alive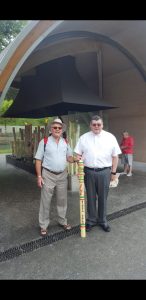 Some more photos of this morning.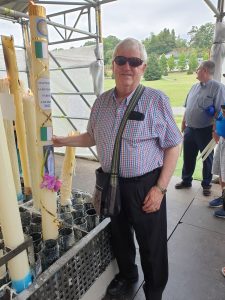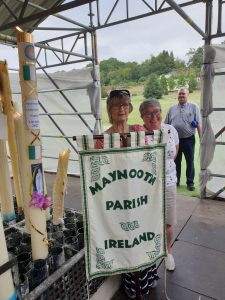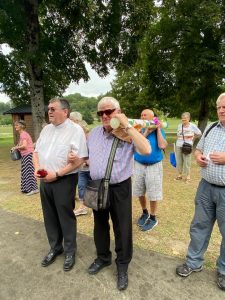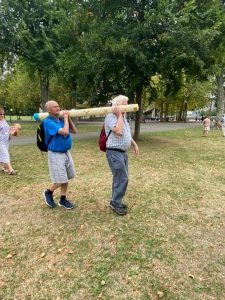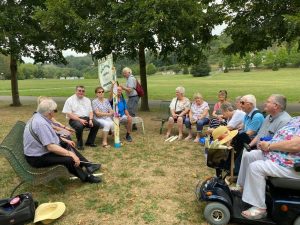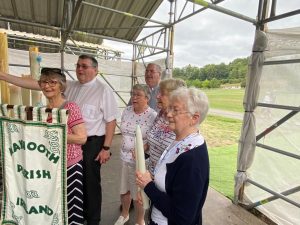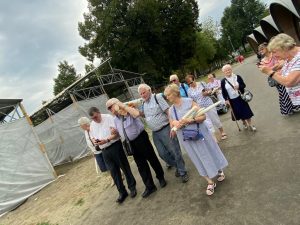 We celebrated mass in the hotel tonight and rosary afterwards.  We remembered all back home especially anyone who is not well at this time.

Blessings from Lourdes.

Fr. Frank