Training for new Altar Servers will start soon in the parish
Girls and Boys in 3rd 4th 5th and 6th class, would you like to become an Altar Server?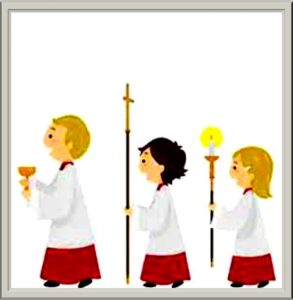 Dear Parents we're hoping to start the recruitment of new Altar Servers in the forthcoming weeks. We wish to enroll children from 3rd, 4th, 5th, and 6th classes for the team.
If interested, we ask you to click on the link <<here>> and fill out the form. Training will begin training in mid-November.