A Student's Prayer
As we approach the LC and JC state exams we remember all our students in prayer.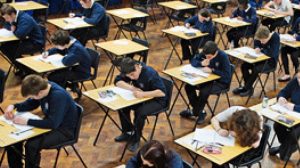 A Student's Prayer
Come O Holy Spirit
Stay close to me.
Give me the wisdom and understanding to prepare well for my exam time.
Help me to find the courage and knowledge to answer the questions well and clearly.
At this time, help me to make wise decisions as I grow in your love.
Amen