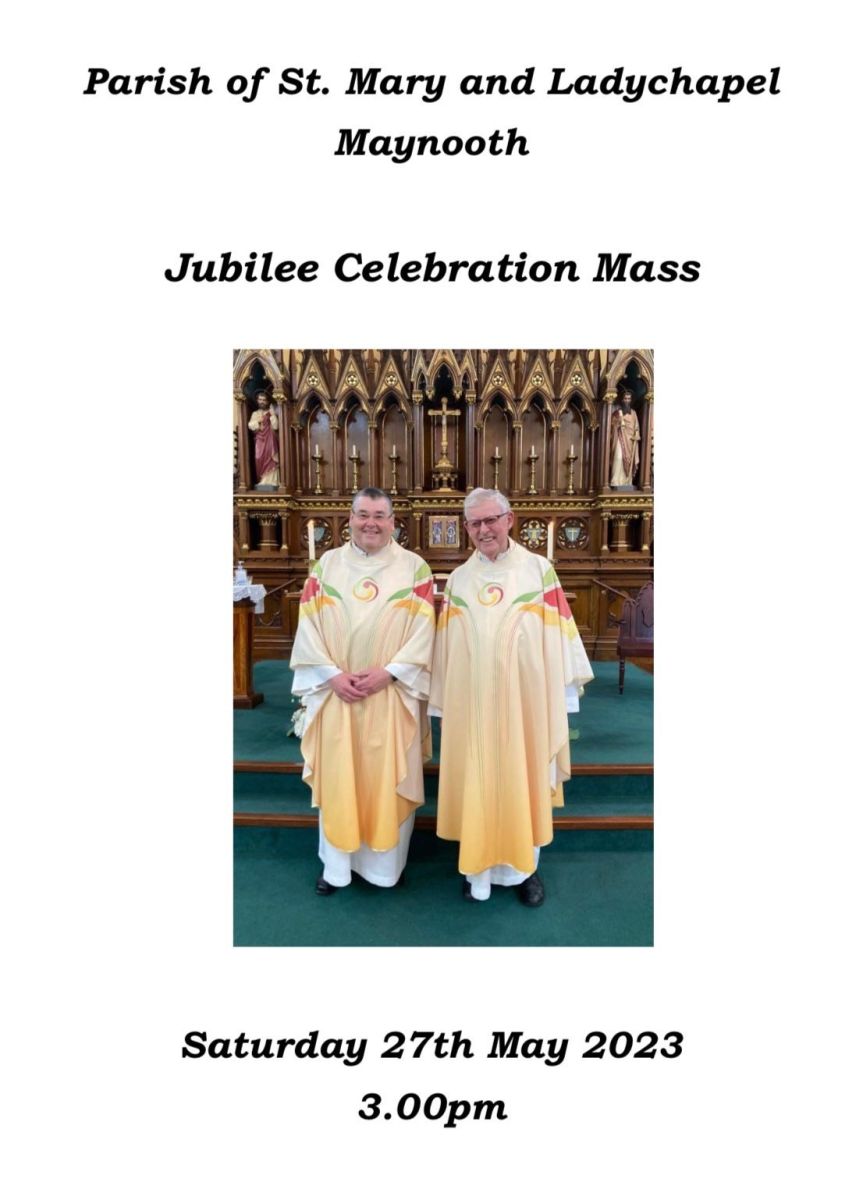 Don't Forget... Saturday 27th May at 3pm
Next Saturday 27th May, we will be celebrating a special mass Mass in St Mary's Church, Maynooth at 3 pm.
Our Parish Priest Fr Frank McEvoy will celebrate the 40th anniversary of his ordination. Additionally, Fr Paul Kelly will celebrate the 50th anniversary of his ordination. We are delighted that this Mass will be celebrated by Most Reverend Archbishop Dermot Farrell.
All Parishioners are invited to attend.
Following the Mass you are all invited to refreshments in the new St Mary's Boys national school nearby.
We are also asking you to volunteer your baking skills for this event. All contributions can be dropped into the hall in the Boys School on Saturday 27th between 10.30 a.m. and 12.30 p.m.
We look forward to celebrating this occasion with the whole community.